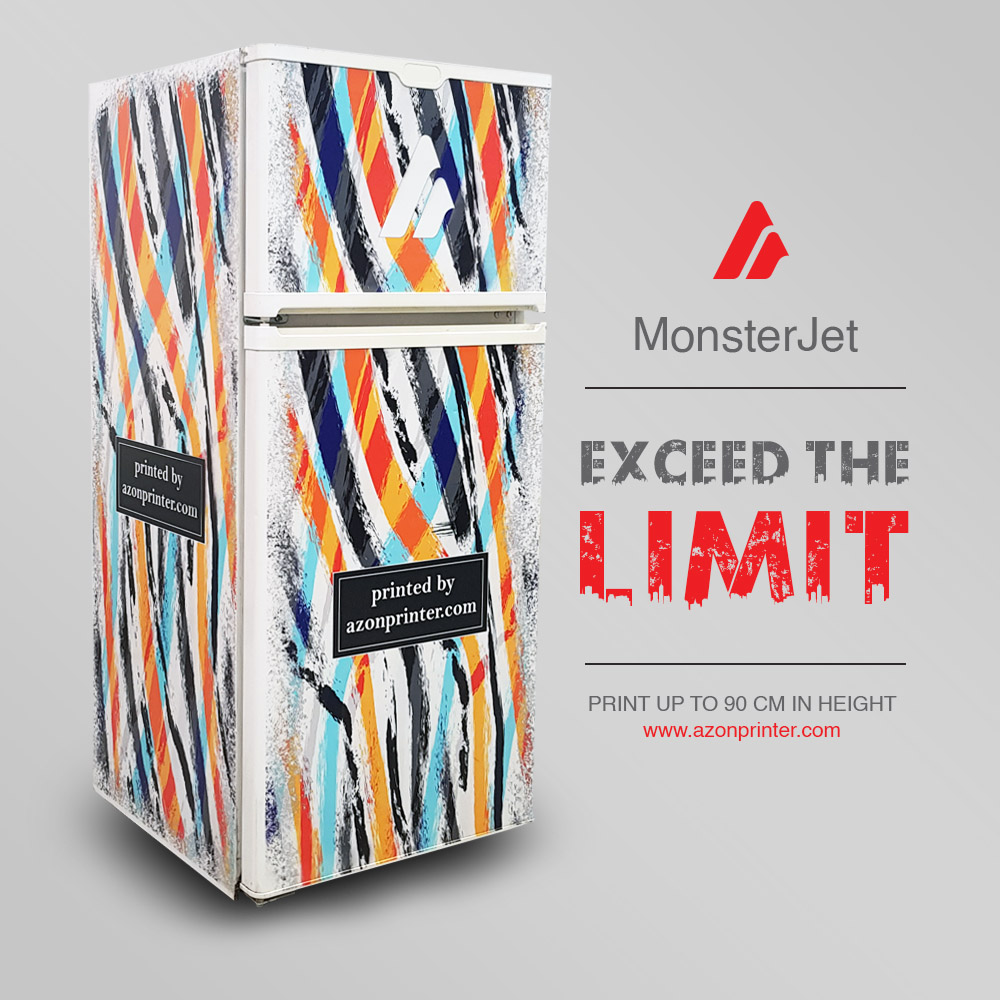 Atlantic launch the Azon Matrix MONSTERJET which delivers a breakthrough in digital printing with new industrial applications.
Matrix Monsterjet focus on direct-to-shape product printing and interior decoration up to 92cm in height objects.
Printing directly onto fridges, ovens, trash cans, flower vases, and a wide variety of highly demanding industrial products.
Matrix Monsterjet comes with optional bed sizes of 590 mm x 1200/1800 mm, 1100 mm x 1200/2500 mm. With possibility of developing specific industrial state-of-the-art, custom-made OEM printing equipment.
Matrix Monsterjet series extends productivity and creativity by printing directly onto any type of material such as ABS, polycarbonate, TPU, PVC, wood, stone, glass, canvas, ceramic, aluminium and additionally covering ADA and Braille 3D printing and print on cylindrical objects.
Full-featured Azon RIP software and flex, Phthalate free ink with EN71-3 certificate ensures quality print and safe use on various applications coming from children's furniture and toy industry and overall the lowest running ink cost per 1sqm. The versatility of white ink as a base for high-density CMYK layer delivers unusual and creative textures on all materials.