Description
Azon TEX Matrix
Print full-colour prints with new Matrix TEX.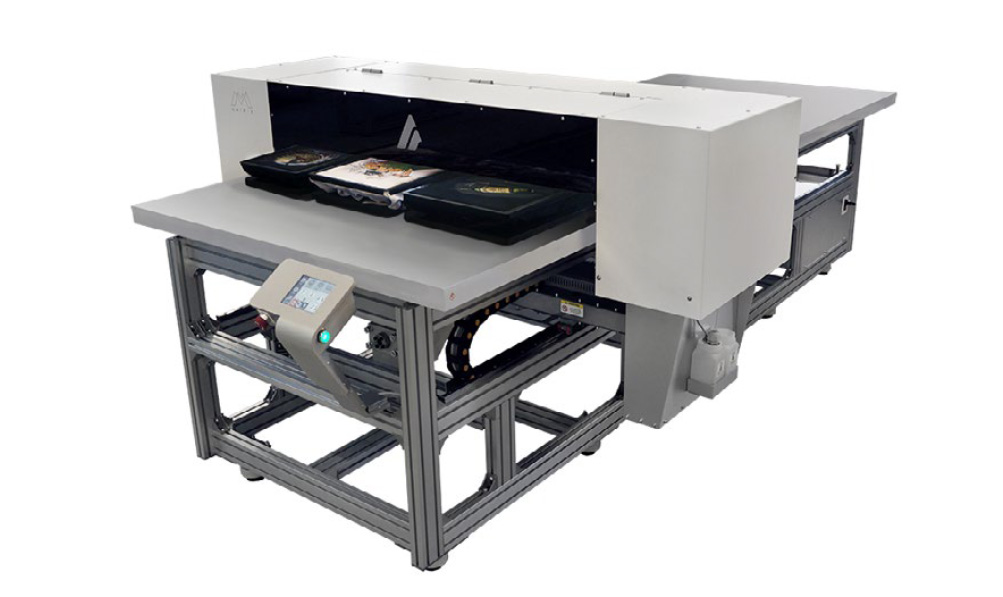 Azon TEX Matrix features large 600 mm x 800 mm format which is capable of printing on a wide range of garments such as T-shirts, jeans, apron, cloth panels and more. Specially designed for industrial production and large quantities. It delivers beautiful full-colour garment even twice as faster than before on a scalable printable field area. Multiple garment production prints highly durable and washable garment without colour fading.
The machine features single pass printing technology in CMYK and white colour with fantastic speed and resolution. The new improved LCD touch screen, larger 220 ml ink cartridges, and new sophisticated RIP are only some of the new features this machine offers.
Azon TEX Matrix is perfectly adaptive for large-scale facilities or even smaller printing applications. An advanced, fully automated system enables long – run production on a wide range of textile applications and finished garments. Faster production, more flexibility and high efficiency, you name it – Matrix TEX has it all!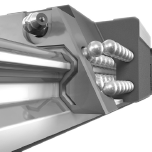 Linear Guideway
A linear guideway facilitates linear movement using ball bearings. Thanks to the use of ball bearings between the rail and the block, it is possible for a linear guideway to achieve extremely precise linear movement.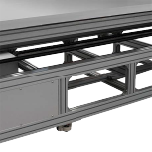 Monoblock Design
The MATRIX series features a body with electric components built securely into the body of the machine. This unique monoblock design allows for simple installation and the flexibility for the system to be relocated to a multitude of locations.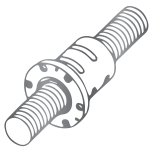 Ball Screw with Rotary Nut
Precision ball screws feature high reliability and repeatability that increase performance and accuracy. Capable of Fast Feed, Smooth Motion, Low Noise Level Even In High-Speed Rotation and compact.
Sturdy Aluminum Profile
The rigid construction of the aluminium profile gives the MATRIX a sturdy yet light structure.
Advanced Azon RIP software for unique special effects
Azonprinter launched the perfect fit, so far a complete full-featured Azon RIP software and it is offering different features, tools and add-ons like printing up to 5 layers in inline mode depending on resolution, fading and changing the number of used nozzles, creating emboss or raised print up to 2mm allowing customers on that way to print any ADA- compliant and Braille script standard requested, fading and number of used nozzles, creating embossed or raised print up to 2 mm, decreases needs for Illustrator, CorelDraw, Photoshop and so many more. Azon RIP allows users to instantly choose the proper settings for their most popular applications which dramatically increase the printer's productivity and overall performance.
Printing Method
Ink-jet (Piezo 180 nozzles per channel)
Maximum printing size
TEX Matrix/Pro – Max 610 mm x 1200/1800 mm, max thickness 200 mm
TEX Matrix/Pro L – Max 1100 mm x 2500 mm, max thickness 200 mm
Ink
Azon Textile inks – Azon Conti ink bulk system – cmykww (option 2x cmyk)
Ink Capacity
500 ml
Print Resolution (dpi)
Maximum 1440 dpi
Power requirements
AC 100/230, 1.8 A, 50/60 Hz
Interface
LAN network
Environment conditions
20 to 30°C, 45 to 80% RH
Printer software
AZON RIP
Power consumption
156 W, Standby 16.7 W
Dimensions
UV Matrix/pro – 1800 mm x 1000 mm x 1500 m – 350kg
UV Matrix/pro L – 3500 mm x 1800 mm x 1200 mm – 710kg