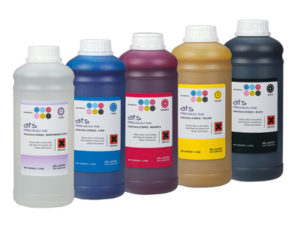 Atlantic Tec Services has launched ColourSure solvent inks which have been formulated to deliver improved print quality, reduce annual ink usage costs and to improve the performance and running costs of your printer.
The inks aim to produce vibrant, sharp and consistent colour prints, provide excellent printer performance, with improved jetting properties to the printers inking system and printheads, combined to extend the life of both the printheads and the printer.
ColourSure Inks are available in CMYK, LC and LM – 440 ml cartridges or in the economy pack one litre Bottles for use with our ColourSure Eco Bulk Inking system for increased productivity and aimed to reduce operating costs. The range's performance is matched to Roland's ECO-SOL MAX, Mutoh's Eco Ultra and Mimaki ES-3 Eco Solvent ink formulations. ColourSure Solvent-based inks allow users to utilise their existing colour profiles to avoid the costs and down time in creating new profiles.