Atlantic Tech Services has launched a new range of wide-format solvent inks formulated to improve print quality, reduce annual ink-use costs and sharpen up the performance of printers.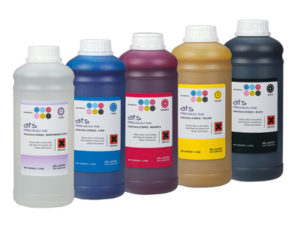 ColourSure: improved jetting properties
According to Atlantic, ColourSure offers improved jetting properties for wide-format inking systems and printheads to extend the life of both the printheads and the printer.
The ink is available in 440ml cartridges, which cost £59, or one-litre bottles (£79) for use with the ColourSure Eco Bulk Inking system aimed at improving productivity and reducing operating costs. The range comprises CMYK, light cyan, light magenta and two whites.
ColourSure is suitable for indoor and outdoor uses and can withstand long periods of outdoor exposure, the company said. The inks are also said to be environmentally friendly without compromising on print quality.
Atlantic said the inks were an alternative to Roland Eco-Sol Max, Mutoh Eco Ultra and Mimaki ES-3 Eco Solvent ink formulations.
"The inks allow users to utilise existing colour profiles to avoid the costs and downtime in creating new profiles," said director Keith Pratt.
"They are targeted not just at companies in the signmaking industry, but businesses with a digital department and commercial printers with wide-format gear.
"We do service support to Roland, Mutoh and Mimaki printers and supply finishing kit to sign and digital industry such as laminators and trimmers. Customers said they also wanted consumables.
"They are generally telling us they are making 40% savings using this new range rather than other OEM inks. They are the enjoying colour vibrancy and less problems with blocked nozzles.
"The inks flow through print systems easier, so the amount of in-house cleaning has gone down and we are seeing a drop in service calls."