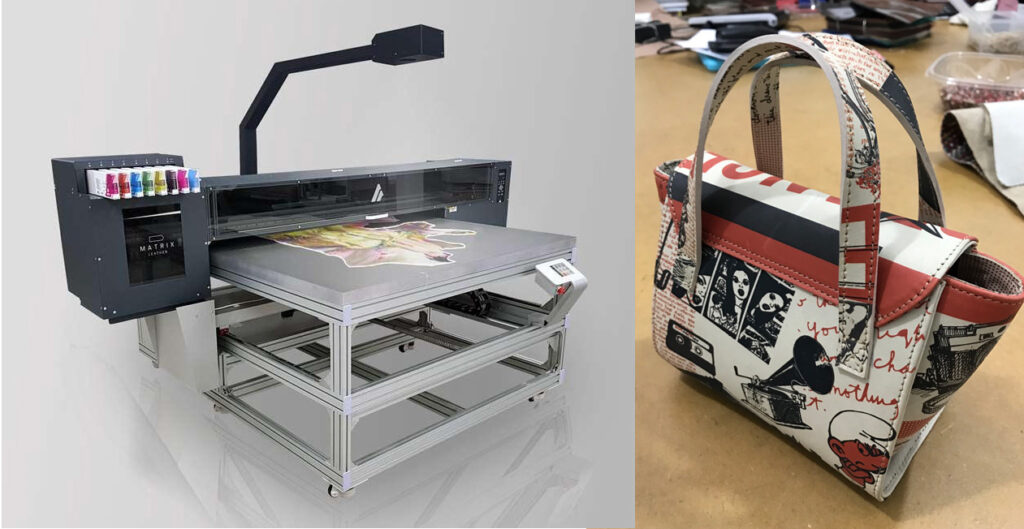 Azonprinter has unveiled its new Matrix Leather system for direct printing onto leather materials ahead of a run of show appearances in 2020.
The Azon Matrix Leather will debut at the Simac Tanning Tech expo in Italy later this month. It is a 2.1×1.6m flatbed system that can print onto both real and artificial leather directly for individual pieces and large production runs.
It handles substrates up to 200mm in height and is configured with CMYK plus light cyan, light magenta, orange and green to achieve a wide variety of colours at high vibrancy. The machine will also be on show at Drupa in Düsseldorf in June.