Why choose Atlantic Tech Services?
Atlantic Tech Services is a specialist supplier of Ricoh Latex Printers, AZON UV, DTS & DTG Printers together with our Service & Support Contracts for AZON, HP, Mutoh, Mimaki, Roland and Ricoh Wide Format Printers. The company is also the national supplier and service provider for Graphtec Cutters, Trimmers and Easymount Laminators. Atlantic also supplies a full range of ColourSURE Solvent Inks & NUTec UV Inks and TurboJet UV, Textile and DTS inks for the AZON range of printers, all inks are available in both Cartridge and Bulk packaging. Our growth is built on providing quality products at the keenest prices with the support services to match.
Technical experience you can rely on
Atlantic Tech boasts unparalleled experience of the UK's Sign, Digital & Graphics industries and wide format printer support services. We have a national network of strategically placed, experienced and fully trained engineers and sales professionals to provide products and contracts that deliver unrivalled price and performance. Atlantic Tech is fully committed to delivering the highest levels of customer service and ongoing technical support for wide format printers.
Our aim is to create new values in the protection and support of your printers, we offer service contracts for printers from most leading manufacturers. Our friendly, fast and efficient call logging Help Desk, technical support team and engineers provide top quality support for our customers and more often than not we get our customers back up and running with a simple telephone support call.
Bespoke solutions for the modern day Sign & Digital business
Atlantic understands that no two businesses are the same. This is why we offer a complete bespoke range of sign making Latex, UV, Direct to Garment and Direct to Substrate printers, finishing Laminators, Trimmers, Cutters, Plotters and Welders, Inks and Consumables, which are fully supported by our specialist service contracts and 3 year Extended Warranty programs provided to support our range of Trimmers, Cutters and Laminators. This gives us the flexibility to offer a wide and varied menu of products and maintenance options with the additional benefits not offered or supported by the manufacturer or other service providers.
European Manufactured for Quality & Performance
Atlantic offers a wide range of European manufactured products which includes our ColourSURE Solvent Inks, AZON UV, DTG and DTS Printers, Graphtec & Summa Trimmers & Cutters, Easymount Laminators, Digital Factory, Onyx, SAI and Shiraz RIP technology. Our products are manufactured to the highest standards of performance, quality, reliability and consistency. Atlantic supports these products nationally through our regional based, trained and dedicated technical support team. Coupled with an Atlantic Maintenance Contract or the Atlantic 3 year Extended Warranty cover, our customers will enjoy complete peace of mind when they choose a product or any service and support from Atlantic.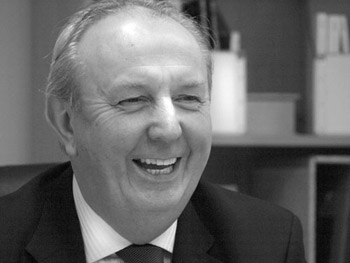 Keith
Managing Director
Keith has been instrumental in developing the product sales and service support contracts and services now offered nationally by Atlantic. Keith is an experienced industry professional with extensive knowledge of the sign, digital and print industries which has been a key factor in formulating the growth of the Atlantic business. Keith is responsible for the national machinery and consumable sales, marketing and Dealer sales.
Keith comes from a print production background holding senior management positions in production of provincial evening and weekly newspapers. Prior to developing Extended Warranty programs Keith held senior management position with multiple equipment and consumable suppliers representing major international manufacturers such as Kodak, Konica, Fuji, Screen, Glunz & Jensen and many others.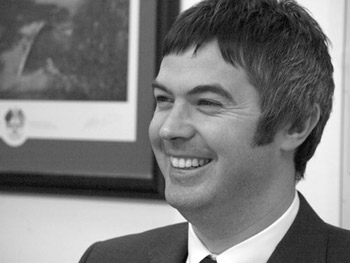 Craig
Business Development Director
Craig has over fifteen years' experience in the sales of Extended Warranty, Maintenance Contracts and Service & Support programs within the UK print industry. Craig has worked with many of the largest print companies in the UK and has been developing the sales of Atlantic's contracts and consumable business to sign and digital companies in the UK. Craig is responsible for developing contract and dealer equipment sales to the company's Southern sales regions.
Craig previously worked for multiple national product suppliers of imaging machines and consumable products. Craig has held positions in demonstrating, installing and the training of film and plate imaging machines manufactured by some of the world's leading manufacturers.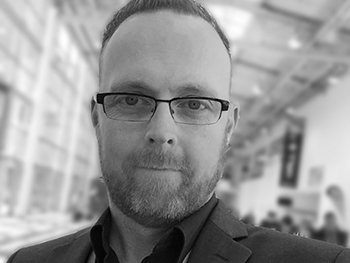 Stafford
Service Development Director
Stafford has extensive knowledge and experience within the Sign & Digital industry, holding field service support and senior service positions with a number of UK suppliers of maintenance support and consumable products. Stafford is responsible for the development of the Atlantic service and support division, which includes the national support for all ATS Maintenance Contracts, pay as you go services and the support for the wide format printers, trimmers, cutters, plotters and laminating equipment, machinery and RIP technology currently supplied by the company. Stafford is also heavily involved in product development, working with the company's manufacturers and suppliers to bring new products through and fit for market demands.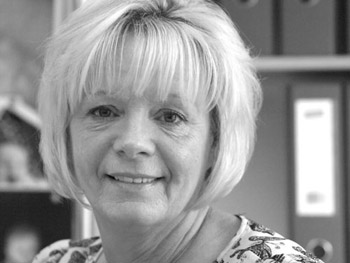 Donna
Business Administration Director
Donna heads up the company's administration and financial services operation and is responsible for the financial dealings with suppliers and customers. Additionally her responsibilities include contracts management and breakdown response team to ensure that all contract breakdowns are handled quickly and as effectively as possible. Donna has been responsible for introducing many of the new procedures that the company now operates to give our suppliers and customers an instant reporting function.
Donna also has considerable experience in the management of the Extended Warranty programs which the Atlantic Group operates in the UK, Europe and the US. Previously Donna worked for multiple product equipment and consumable suppliers within the print industry.